Some years back, a group of Imago therapists participated in an informal online discussion regarding the books they recommend to their clients to help them deal with the aftermath of an affair.  Below is a list of those books accompanied by comments from Ms Reichlin.
(Scroll down to see books related to Sexual Addiction.)
Note: Click on any title to order from Amazon
1. Not Just Friends: Protect Your Relationship from Infidelity and Heal the Trauma of Betrayal
Shirley Glass
Highly recommended by both Imago and EFT couples therapists. An author who conducted actual research on the subject in addition to having a great deal of clinical expertise.  Comments from Imago therapists: "A  classic."  "My clients have found it very helpful."  "Especially good with emotional affairs; gives steps for rebuilding trust."  "Shirley Glass's work is of course some of the best.")
2. Getting Past the Affair: A Program to Help You Cope, Heal, and Move On – Together or Apart
Douglas Snyder, Phd, Donald Baucom, PhD & Kristina Gordon, PhD
A research based book with detailed, step-by-step action plan on how to heal from an affair. Highly Recommened.
3. After the Affair; Healing the Pain and Rebuilding Trust When a Partner Has Been Unfaithful
Janis Abrahms Spring
Comment:  Received the most votes from all therapists. A favorite of many because it speaks to the experience of both the affair partner and the betrayed partner.  Author has been called the Adultery Buster. She has written many books on affairs.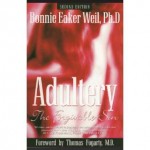 4. Adultery The Forgivable Sin: Can We Cure and Forgive Adultery
Bonnie Eiker Weil
Comment: Said to be "one of the best" by an Imago therapist who specializes in this area.  Became a Lifetime movie.  The author is herself an Imago therapist.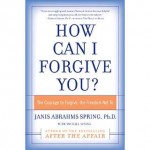 5.How Can I Forgive You?: The Courage to Forgive, The Freedom Not To
Janis Abrahms Spring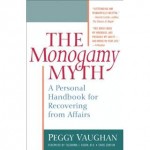 6.The Monogamy Myth: A Personal Handbook for Recovering from Affairs, Third Edition
Peggy Vaughn
Reading List for Partners of Those Confronting Sex Addiction
1. Mending a Shattered Heart: A Guide for Partners of Sex Addicts by Stephanie Carnes
2. Out of the Shadows: Understanding Sexual Addiction by Patrick Carnes
3. How Can I Forgive You?: The Courage to Forgive, The Freedom Not To
Janis Abrahms Spring
4. Facing Heartbreak Steps to Recovery for Partners of Sex Addicts by Stephanie Carnes
5. Surviving Disclosure: A Partner's Guide for Healing the Betrayal of Intimate Trust by Jennifer Schneider